Window Cleaning Hamilton Guarantee
I give my window cleaning Hamilton Ontario customers an unbeatable "Iron Clad" Guarantee that if you don't "Instantly Feel" better after trying our window cleaning services, you won't have  to pay one penny for your window cleaning service! Honestly, I'm not joking. I am so confident that you will be thrilled with our window cleaning services that I am offering residential and commercial customers the same "risk free" guarantee. In an effort to do our part for the environment, Hamilton Window Cleaning offers the most environmentally safe best window window cleaning services available today with the best window cleaners. Our customers also have the option of paperless estimates and invoices which cuts down on paper waste. In most cases, we can also give you a price without having to use fuel and personally visit the the job site. If you are located in the Hamilton Ontario metro area give us a call (905) 616-4788 or click the get a quote now button.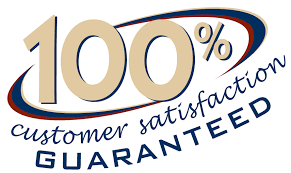 Pure Water Window Cleaning Hamilton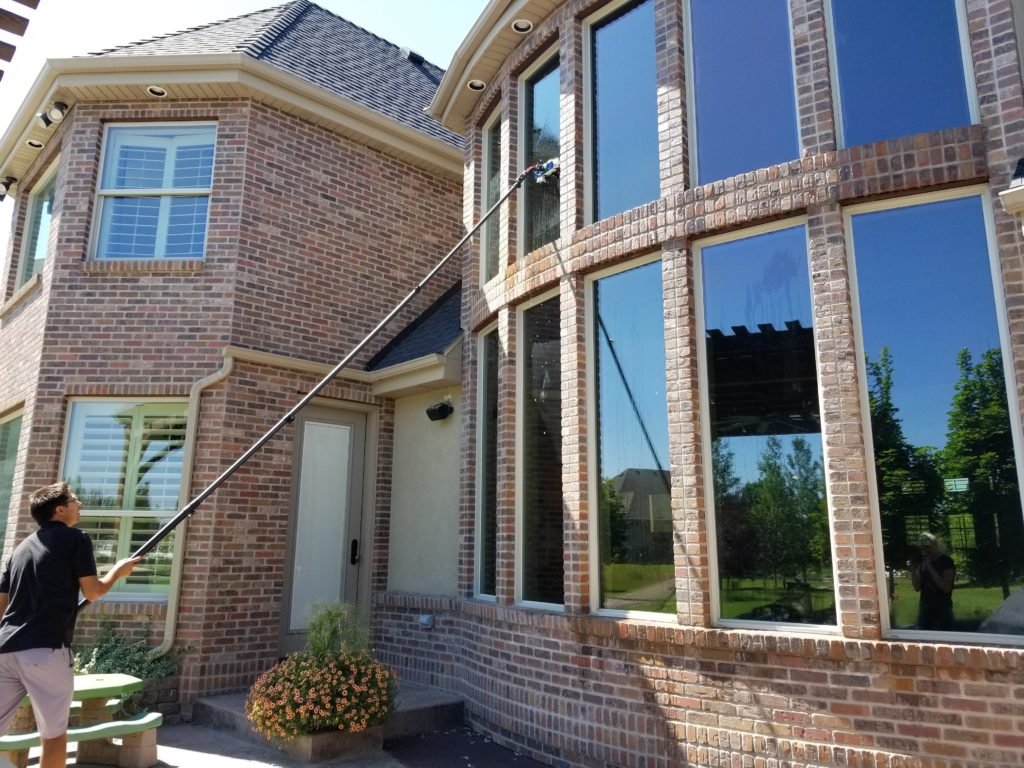 Water Fed Pole Systems have transformed the window cleaning industry. Pure water technology allows windows to be cleaned remarkably well by brushing off the dirt with a soft bristled brush and at the same time rinsing away the dirt with extremely pure water. Using this method, windows are left wet. Once dry you will see that the windows are spotless since all minerals and impurities have been removed from the water during the purification process.
Since window cleaning in Hamilton Ontario contains a wide variety of building designs. We may at times use the pure water window cleaning Hamilton method.
Using water fed poles is arguably much quicker than traditional methods, but the main advantage of using a water fed pole to access upper windows is its safety benefits. Water fed poles minimize the need for ladder use.
Another benefit worth mentioning is the privacy aspect. Cleaning upstairs windows from the ground using a water fed pole means that you don't need to be climbing up to the bedroom windows anymore
Hamilton Window Cleaners you can Trust
You deserve clean windows for your Hamilton home or office!
What you don't deserve is late, rude, grumpy, slow, sloppy overprice gimmicky window cleaners. You're paying for much more than clean windows. You're exchanging your time, and homes privacy with a complete stranger. So sloppy results and an icky experience should not be part of the equation.
It all starts with you!
We guarantee to be the nicest window cleaners in Hamilton Ontario. This is our way of ensuring you have the most positive window cleaning experience possible. Chances are you tried to clean your own windows, or are looking for someone new to clean your windows, that's why you probably ended up here. That's fine. You want your windows cleaned and you want a professional job.
Well you've come to the right place. We are really good at cleaning windows in Hamilton.
We use the latest and safest cleaning methods to make your windows shine their best.
Our window cleaning Hamilton company's philosophy is that quality creates quantity, and not the other way around. We offer first class client care by building strong relationships, along with a few other hidden gems that you will have to see for your self. We pride our selves on making sure that there's no other service like us around. Sunrise Window Cleaning is all about exceeding expectations. We invite you to check our reviews.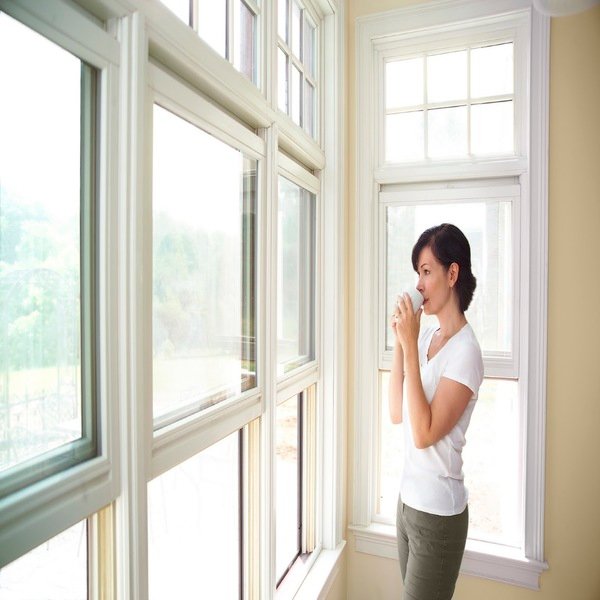 Frequently asked questions
Window Cleaning Hamilton Police Stations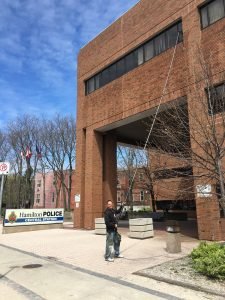 In 2016, Sunrise Window Cleaning was awarded the contract to clean the windows at the various Hamilton Police Stations.
This is a job that required experience in order to complete.  Proper paperwork including a WSIB clearance certificate, and 5 million liability insurance.   Also all out employees had to undergo a police background check.
Having all the required paperwork and employees with a clear background check we were able to successfully secure the contract.
Be sure to trust a legitimate company for your window cleaning Hamilton needs.
"We originally contracted Sunrise to do our exterior windows and we can't say enough about the high quality job Daniel and his helper did. The only problem was that, after they had finished the outside windows, we realized how dirty the insides were lol. To make a long story short, Ashley was able to fit us in for the next morning and Daniel was back again right on time to do the inside (including washing the screens). We can't say enough good things about Daniel - his attention to detail, care around our furniture and floors and pleasant personality made the whole experience totally painless and carefree (he even redid some spots he saw on the outside when he was cleaning the inside that we hadn't even noticed!). Quite honestly, this is one of the best customer service experiences we have EVER had!"
"Ashley and Dan are absolutely worth their weight in gold when it comes to there window cleaning. My windows have never looked better. These gentlemen were very clean and efficient, as well polite and friendly. Highly recommend and will be using them again. "
We just had all our windows replaced and needed to get them cleaned before the new window treatments were installed. I contacted Ashley and his team, had a quote that afternoon and when I explained the situation they managed to squeeze us in for a morning appt just before Hunter Douglas arrived to install our coverings. Windows were spotless inside and out, even the Hunter Douglas rep commented he'd never seen windows that clean. My hats off to you Ashley and Dan, prompt (said they would be on site 08:30 arrived exactly at 08:29) personable, professional, we will definitely be calling again and highly recommend!
"After reading many positive reviews on Homestars, I called Sunrise. Ashley promptly returned my call, gave me a very reasonable quote and sent Daniel to do the job within 2 days. Our windows are now sparkling ! I had no idea that they were as dirty as they were. It is wonderful to see clearly again. The job was done thoroughly, with care and respect. We will definitely call Sunrise Window Cleaning whenever the job needs doing. Sunrise offers excellent value for a job well done. Thank you. "
Experience
With over 25 years experience on staff, you can count on us to confidently solve issues with older aluminum or wooden storm windows. And that difficult to access window? Chances are we'll find a way to make it gleam.
Quality
We are dedicated to providing quality window cleaning services to all of our customers. We approach job as if it were our own home or business.
Insurance
We have never had to use it, but it gives our customers peace of mind knowing that we carry 5 million General Liability insurance. Also our WSIB account is always in good standing.
Commercial Window Cleaning Service area
Sunrise Window Cleaning
432 Sandmere Pl Oakville ON  L6L 4G4
905-616-4788 Mon – Fri, 8:00am – 5:00pm