Restaurant Window Cleaning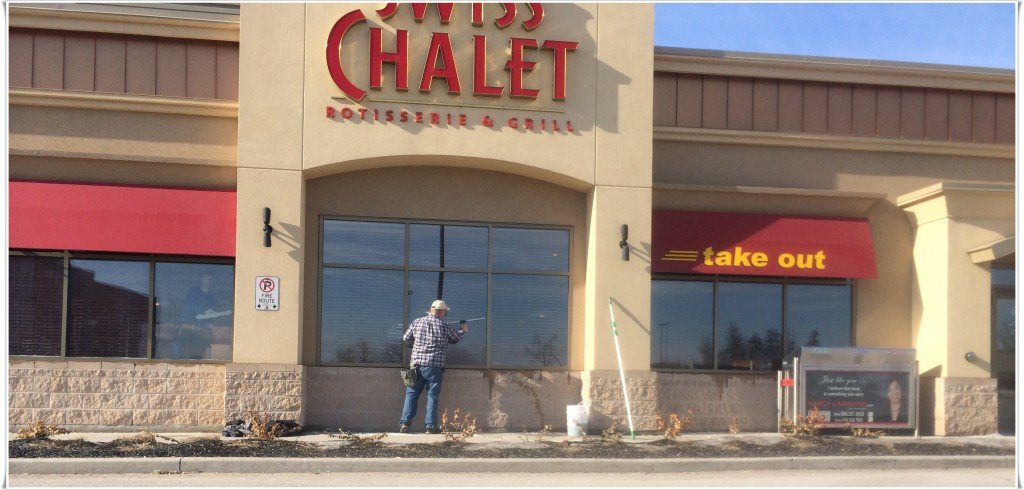 Restaurant Window Cleaning – Having your restaurant windows regularly cleaned is an important aspect of drawing customers to your establishment. If the windows are filthy it may turn people away. From our experience it is important to regularly clean the windows. We would be happy to work out a schedule that fits your budget.
For example, you might want to have the exterior and the lower interior windows done weekly or bi weekly, and have higher interior windows cleaned once every 6 months. Generally it's best to also have your staff daily wipe down any doors that get touched. With such a schedule you are likely to be able to maintain a high standard of cleanliness that will satisfy corporate inspections and customer expectations. Please contact us for a free consultation for your restaurant window cleaning.
It is also important to ensure your window cleaners have the proper WSIB coverage. In the event of an unfortunate accident its comforting to know that your restaurant will not be held liable for massive medical bills. We are happy to assure you that Sunrise Window Cleaning has the proper coverage and we have an outstanding safety record. We conduct regular safety meeting to help prevent accident from even occurring.