Commercial Window Cleaning
Commercial Window Cleaning provides a positive impression for your customers. As they walk up to your building/store they are forming impressions. Why not have them marvel at how clean and well kept your establishment is. Professional window cleaning is our specialty and we have spent many years perfecting our craft. We understand that how good your windows look is a direct reflection of your business. But they are also a reflection on our work which is why we never compromise on the quality of our workmanship nor do we take any shortcuts. We have successfully tackled difficult window cleaning jobs in Mississauga, Oakville, and Burlington which has helped us to hone our skills and refine our window cleaning processes.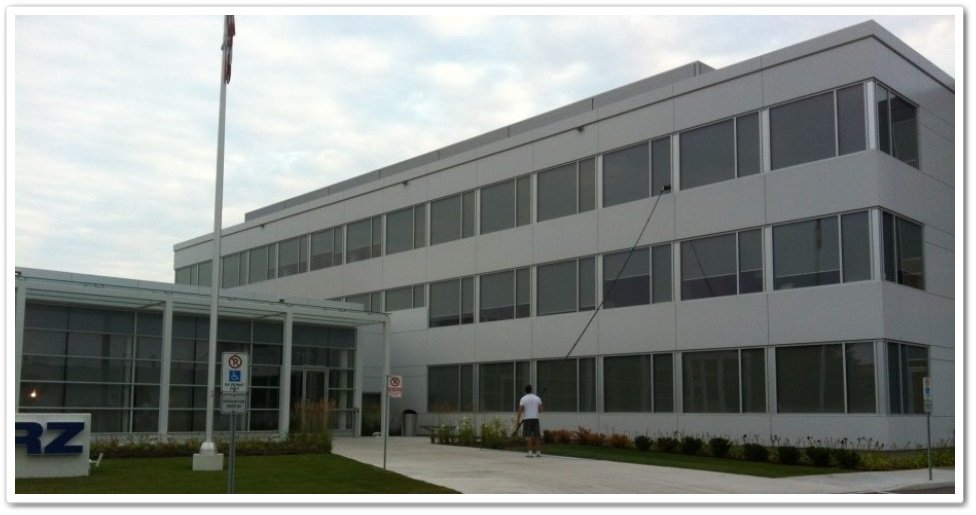 The result is that our window cleaning crews are highly trained, experienced and skilled at providing top of the line service to you. They come armed with state-of-the-art window cleaning equipment to make sure that your window cleaning job comes out right. Call today or click the button below to take the first step in putting our many years of window cleaning experience to work for you. You'll see for yourself what others already know: We deliver unbelievably clean windows, time after time.
Yes we still clean windows in the winter