Eavestrough Cleaning
Eavestrough cleaning is an important maintenance task for keeping your house safe from water damage.  Your eavestroughs direct rainwater away from the parts of your home that water could do damage to, such as siding and foundations.  In order to function properly, eavestroughs need to be cleaned regularly.  Here in the Oakville area, leaves fall from trees and clog the gutters.  If neglected the leaves decompose and create blockage points that may cause rainwater to back up under roof shingles, or cause the water to spill over and find it's way into your basement.
Eavestrough Cleaning Oakville, Mississauga, Burlington
At Sunrise Window & Eaves Cleaning, our company can provide you with high quality eavestrough cleaning in Oakville, Mississauga & Burlington and surrounding area's to help guarantee that your home always has the protection that it needs to stay in great shape. Our services will be totally thorough, and we'll always do whatever it takes to make sure that you're totally satisfied with all of our work. We know how important your home is to you and your family, and we'll work hard to keep your eavestroughs and downspouts as free-flowing as possible.
Call us today to schedule your appointment for service, or to ask any questions you have about the services we provide, and we'll be looking forward to working with you.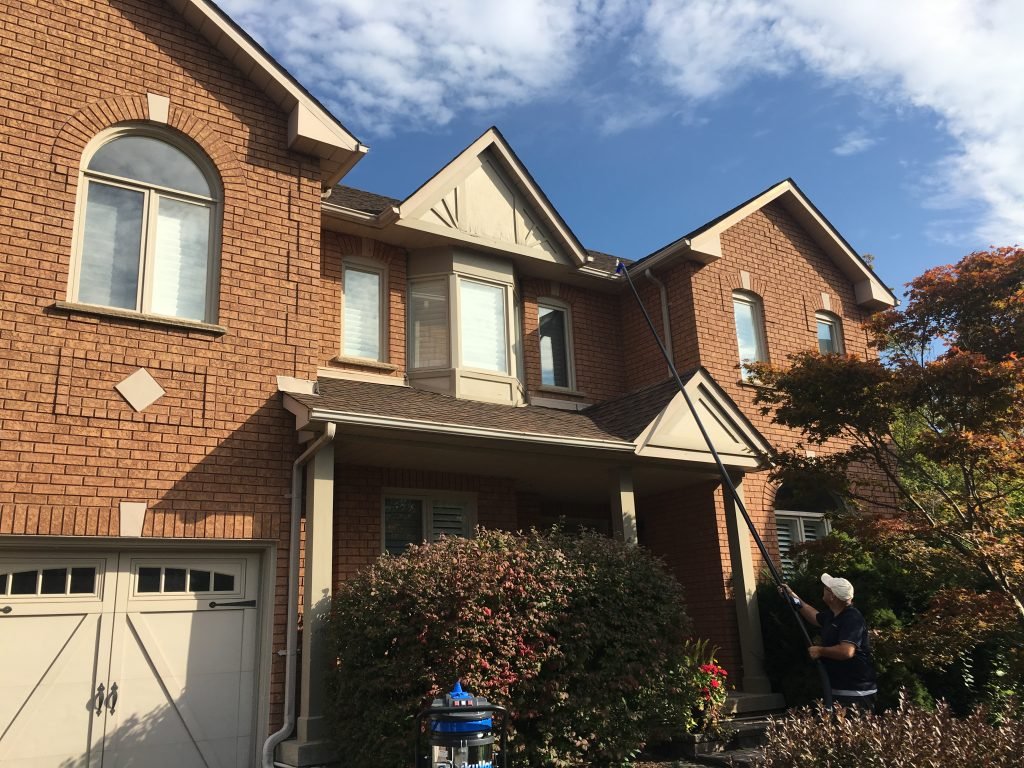 Eavestrough Cleaning Equipment
We use the latest gutter cleaning equipment, including high powered vacuums.  This system allows the operator to stay safely on the ground.  Using Carbon fiber poles and a wireless camera system, we can see exactly what is in your gutter and clean it out.  When needed, we clean gutters by hand.
We can use the camera to provide before and after pictures to show you exactly how clean your eavestroughs are now.  Additionally for your peace of mind our company carries 5 million liability insurance and is WSIB compliant.